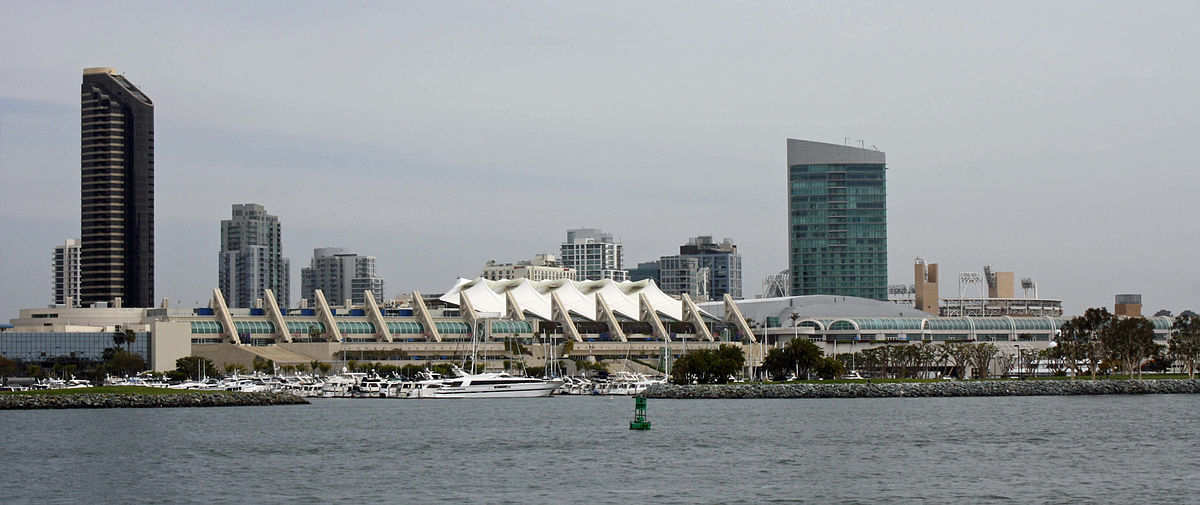 This is the time of year where network geeks everywhere start to get excited. Cisco Live US 2019 is less than two weeks away. The closer we get the more I get distracted by trying to cram the most stuff into the week of summer camp for geeks. Here are some of my tips and tricks for making the most of Cisco Live!
Scheduling
Cisco Live can be overwhelming. It's important to try to prioritize what you want to see and do while you're there. For me, I still try to go to breakout sessions so I have put them on my schedule first. There is no way to attend every breakout session that you want to see. Remember though, that you get to watch as many as you want after the event for free through the Cisco Live website. Personally, I am prioritizing sessions that have hands-on components or that have particularly good speakers.
Beyond the break out sessions, my next priority is going to be the activities sponsored by the Cisco Champions program. The team from Cisco that runs this program are always good to us about getting unique experiences at Cisco Live. If you're not a member, read up about the program. Later in the fall you too can apply and become a Cisco Champion.
Crammed into the gaps I will be taking the opportunity to roam the World of Solutions (tradeshow) floor. I often don't necessarily have projects that I can talk with vendors about, but I like to hear what's new. Keeping up to date on the industry and solutions helps me to have a quiver of potential answers when problems are brought to me. The only downside is the tsunami of spam post show from the vendors.
Packing
As an Eagle Scout, I learned to always be prepared. Often that means I'm over packed, but I've found some good things to make sure I bring with me to Cisco Live over the years.
Clothing
First, dress in layers. The convention center will be uneven in temperature. Some rooms will be set to Arctic temperatures while others will be stuffy and warm. You'll want to be able to adapt. A lightweight jacket or pullover is a good thing to have in your backpack. Dress at Cisco Live is a bit all over the board. You will see some people in jeans and t-shirts, some business casual and then there is the management track with their ties and coats. Personally, I lean towards jeans and a polo, but I do toss in slacks in case the need arises.
The most important piece of clothing though will be what you wear on your feet. Make sure that you have good fitting shoes that are already broken in. You will be walking a lot, no really, a lot. As the crow flies, the convention center is over 3 tenths of a mile. You should also pay attention to your socks, cushioning and good fit will be important. You don't want to end up 2 days in with your feet covered in blisters.
Gear
We're technologists, so of course, we'll be bringing our electronic gadgets with us. It's a trade-off to me of weight vs functionality. The last few years I have ditched my traditional laptop in favor of a Chromebook. Because my company has a Virtual Desktop Infrastructure (VDI), I really don't lose any functionality and I gain battery life, space and lose weight to carry. It's really a win-win for me. Beyond the Chromebook, I'll make sure to pack extra battery packs, cables and a charging brick for my phone and headphones. Now for the one thing you might NOT think to bring. Bring a small power strip, you'll make friends, especially in the break out rooms when everyone is fighting to make their chargers fit into half as many outlets as needed.
Packing Tips
Leave room for souvenirs and swag on the return trip
Use a lightweight bag for your carryon/laptop on the way to San Diego as you'll get another bag at the conference
Review what you put in your carryon. If you're like me you'll have things in there that will make TSA's head spin and you won't even know it.

Patch Cables… lots of cables in a bag looks like a bomb on X-ray
Knives, boxcutters, etc
Screwdrivers, some TSA have been known to be picky about these.
Lipstick style batteries (you can bring them, but some screeners will give you extra attention as they look like a gun barrel on X-ray)
Final Thoughts
Remember to take the time to enjoy Cisco Live. It's ok to say no to some things. It's also ok to take time for yourself. San Diego is a wonderful place to visit and you should take the time to do some tourist things. Here are some of my favorite San Diego things to do:
Gas Lamp District – Lot's of great food and shops
Little Italy – Buon cibo!
I look forward to meeting you in San Diego, I'll be hanging out a lot at the Social Media Hub and the Podcast Domain. Come say hello and I'll give you one of my new Pack IT Forwarding stickers.