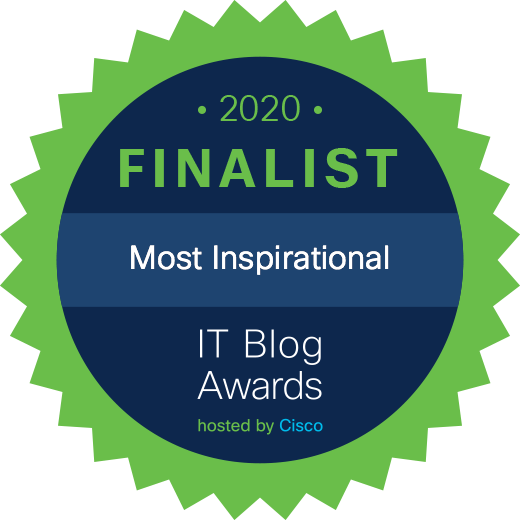 I'm again humbled to be a finalist amongst all of these fine blogs. Please take a look at them all and then please vote. https://www.ciscofeedback.vovici.com/se/705E3ECD2A8D7180
Best Analysis – Does this blog provide insightful discussions?
Best Cert Study Journey – Provides useful insights into the need-to-knows throughout a certification study journey.
Best Newcomer – A great new blog / podcast / etc. started in the last(ish) year.
Best Podcast or Video Series – Best in content and creativity delivered in the format of videos or podcasts.
Most Educational  – Shares great tips, tricks, or how-to's to help you learn something new or further your understanding on a topic. 
Most Inspirational  – Inspires the reader to think differently or view something in a creative way. Makes you want to roll your sleeves up and jump into your network.